Upcoming Topics
---
4/14/18: New Construction Financing with Travis Wandell of Veristone Capital. Click here to get your FREE ticket
---
3/10/18: Real Estate Investing TAX FREE with Self-Directed IRAs with Anne Marie Hollands of Quest IRA.
---
2/10/18: The Nuts and Bolts of Going Big as a Multi-Family Investor with Scott Price.
---
1/6/18: Real estate expert Erik Bee comes to the Club. Click here to get your FREE ticket
---
SIC/Fixated Holiday Party: Friday, December 15th at 6:30pm. Click here for details. MUST have a ticket prior to attending!
---
11/14/17: Tuesday at 6:30pm Q&A with Julie Clark and Joe Bauer of Seattle Investors Club. Get any, and all questions answered.
---
10/12/17: Thursday at 6:30pm Stories of a flipper (who uses almost none of his own money) by Jared Holland
---
9/16/17: Legal Wholesaling with Nationally Recognized Expert – Attorney Jeff Watson
---
8/12/17: What you need to know about Title & Escrow to run a successful real estate business with Lisa Schultz of Chicago Title
---
7/8/17: Creative deal structure with Jacob Weaver of Blink Equity Group
---
6/10/17: A look inside Julie & Joe's growing real estate business.
---
5/13/17: Should you get into development… The upside, and potential pitfalls with Dima Suslikov of Sound Housing and James Doerfel of Pellego.
---
4/8/17: Hard Money Math 101 with Travis Wandell of Veristone Capital
---
3/18/17: How to make more money with lease options by Marishka Pilch & Larry Gill of Evergreen Success
---
2/11/17: Why do most Creative Real Estate Investors fail? – Claude Diamond, author & teacher of the G.U.T.S. Sales Method. Video coming soon (members only)
---
1/14/17: How to use conventional financing to SAVE A TON on your fix & flip deals – Nikki Benson of Caliber Home Loans – PLUS a Tony Robbins Give Away!!!
---
12/17/16: Holiday Party! Mark your calendar, 7pm! Location – Renton Tech, Building I, which is also called the Roberts Campus Center.
---
11/5/16: Property Management – The Do's & Don'ts… Want to buy a property, but tenant needs to move out first? You better know ALL the rules! – Cherie Haven, MacPherson's Property Management
---
10/8/16: How to work with every seller personality, and get more deals with Julie Clark plus MAJOR legal update!
---
9/17/16: 3 Ways to Cover Your Ass(ets) with LayRoots
---
8/13/16: Our first year – Tips for newbies & those who want more deals with Olivier Rigon & Christine Kwon
---
7/9/16: The Art & Science of Doing Deals with Gideon Sylvan of Pellego
---
6/18/16: How to be awesome at real estate… systems, contractors, volume, private money, and more with Tarl Yarber of Fixated Real Estate
---
5/14/16: The Time is Now with Veristone Capital's Travis Wandell
---
4/9/16: Legal matters with Attorney At Law Scott Hildebrand
---
3/13/16: Learn about Self-Directed IRA investing from an expert Joe Didomenico
---
2/13/16: How to Effectively Speak With Sellers with Ryan Whitworth
---
New on the blog
Top 3 Must Have Real Estate Investor Tools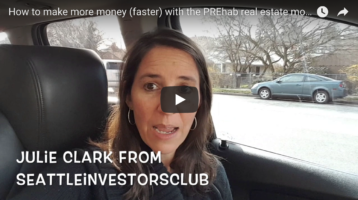 How to make more money (faster) with the PREhab real estate model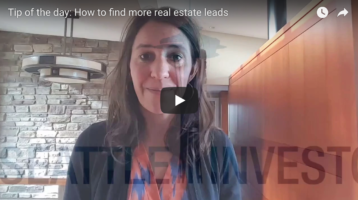 How to find more real estate leads